UPDATED 05/13/2013

PITBULL PUPPIES FOR SALE IN ALL 50 STATES
PLUS WE SHIP INTERNATIONAL!!
ALABAMA, AL, ALASKA, AK, AMERICAN SAMOA, AS, ARIZONA, AZ, ARKANSAS, AR, CALIFORNIA, CA, COLORADO, CO, CONNECTICUT, CT, DELAWARE, DE, DISTRICT OF COLUMBIA, DC, FEDERATED STATES OF MICRONESIA, FM, FLORIDA, FL, GEORGIA, GA, GUAM, GU, HAWAII, HI, IDAHO, ID, ILLINOIS, IL, INDIANA, IN, IOWA, IA, KANSAS, KS, KENTUCKY, KY, LOUISIANA, LA, MAINE, ME, MARSHALL ISLANDS, MH, MARYLAND, MD, MASSACHUSETTS, MA, MICHIGAN, MI, MINNESOTA, MN, MISSISSIPPI, MS, MISSOURI, MO, MONTANA, MT, NEBRASKA ,NE, NEVADA, NV, NEW HAMPSHIRE, NH, NEW JERSEY, NJ, NEW MEXICO, NM, NEW YORK, NY, NORTH CAROLIN,A NC, NORTH DAKOTA, ND, NORTHERN MARIANA ISLANDS, MP, OHIO, OH, OKLAHOMA, OK, OREGON, OR, PALAU, PW, PENNSYLVANIA, PA, PUERTO RICO, PR, RHODE ISLAND, RI, SOUTH CAROLINA, SC, SOUTH DAKOTA, SD, TENNESSEE, TN, TEXAS, TX, UTAH, UT, VERMONT, VT, VIRGIN ISLANDS, VI, VIRGINIA, VA, WASHINGTON, WA, WEST VIRGINIA, WV, WISCONSIN, WI, WYOMING, WY.

INTERNATIONAL: CANADA, MEXICO, CHINA, HONG KONG, ENGLAND, NETHERLANDS, GREECE, FRANCE, SPAIN, ITALY, GERMANY, SWITZERLAND, U.A.E., SOUTH AFRICA, BRAZIL, ARGENTINA, NEW ZEALAND, PORTUGAL, BELGIUM, SWEDEN, NORWAY, FINLAND AND OTHERS

Check out our Blue Pitbull Puppies for sale. We guarantee you will be impressed !
Welcome to our PUPPIES page and to one of Americas Top Kennels! Here you will see some of the worlds best breedings and some of the best pitbull puppies availible anywhere! You will notice when looking at our site that the quality of our dogs and our breedings are way above almost any Pitbull Breeder that you can find, that is because we have taken an extreme amount of time making sure that every breeding that we do will be ground breaking !
We have gone all over the world and used all the best studs to start creating our own bloodline - we have used studs from every top kennel and combined them here to create the next generation of Superstars ! My wife and I, being one of the few full time breeders are able to be more hands on with our dogs and Puppies than any other breeder , this also allows us to spend time with every customer like they were our only client . Every single one of our Puppies are treated like one of the family and every litter is inside of our house with our family which helps the bonding process immediately.
Every single one of our Pitbulls come from the best bloodlines in the world and by breeding those dogs with the best studs in the world we have ensured that we can give something to our customers that no other Pitbull Breeder can. Not only will you get one of the best looking XL Pit Bulls Money can buy but because My wife and I are hands on with our dogs it 100% reflects on the temperaments and personality's later in life . WE DO NOT SELL OUR PITBULL PUPPIES BEFORE TEN WEEKS ! It doesn't matter if someone offers us more money or says they will buy a Puppy elsewhere , we do this because dogs grow very rapidly in first few months and two weeks is almost like two months for a puppy mentally.
We have spared no expense when it comes to our dogs, we use the best studs from all over the world , have their frozen semen shipped in and we only do surgical A.I which is almost 100% effective when paired with proper progesterone testing. As you can tell we pride ourselves in a Blue Bully Breeder , in being different than any other breeder and pride ourselves in being Americas Top Kennel and one of the best places to find Blue Pitbull Puppies For Sale so give us a call and find out the difference!




CLICK ON THE LINK BELOW TO LIKE IRON KING KENNELS ON FACEBOOK

CLICK ON THE LINK BELOW TO FOLLOW IRON KING KENNELS ON TWITTER


CLICK ON THE LINK BELOW TO SUBSCRIBE TO IRON KING KENNELS ON YOUTUBE




CHECK OUR BREEDINGS PAGE FOR MORE INFO ON THESE LITTERS AND PRICES





Buck
X
Jules
pups at 10 weeks
MALES


MALE-A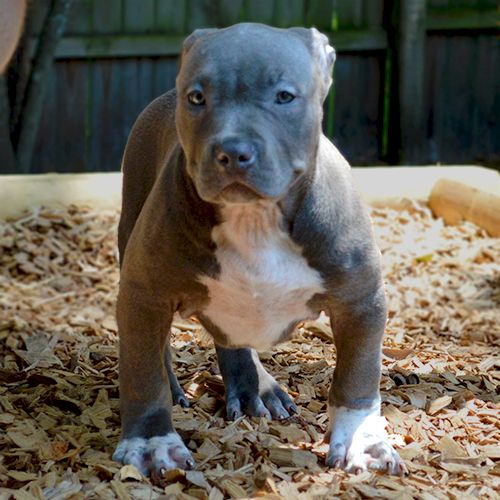 MALE-B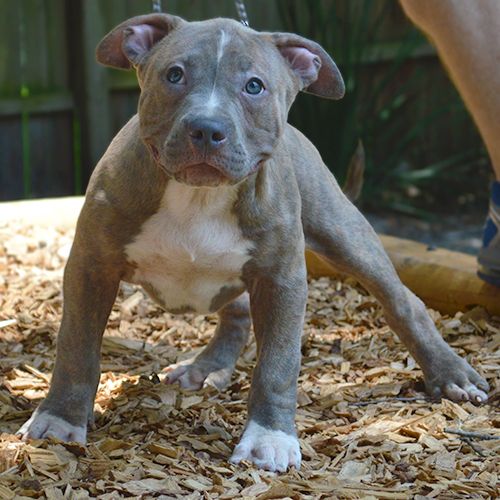 FEMALES


FEMALE-A


FEMALE-B


FEMALE-C







This is an out house breeding done by our very good friend at Argos Bully's. Buck is a incredible male of the famous "Headward" and "Blanca" breeding and is definitly one of "Headwards" best sons by far!!. He is extremely THICK just like his dad and with his moms pedigre which includes "Inmate" and "Miss Freaky" this boy is sure to pass on that THICKNESS that he has and that is all through his pedigre!! "Jules" sire is "Iron King's Harley" who is off of our breeding with our super freak "Gypsy" and the LEGEND "Cain"!! Harley is Cains biggest son and has all the best traits from his mother and father!! "Jules" mother Deja has some of the best Muglestons blood ever created in her including 2 times "Blue Beast" !! With both of these dogs and thier pedigres this breeding is sure to produce some out of this world XL pitbulls!!


Call Beau for info
1-352-857-9007
ironkingkennels@aol.com






Moose
X
Blade
pups at 4 weeks
MALES

MALE-A


MALE-B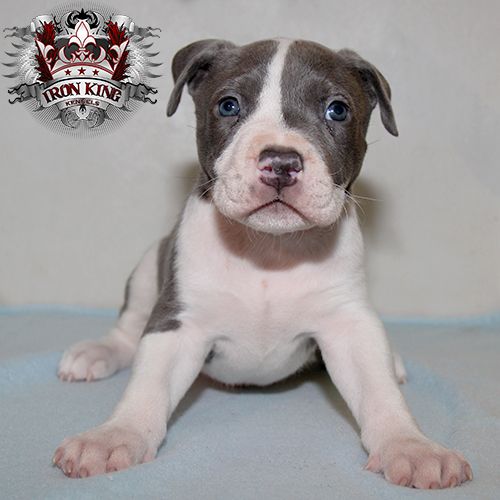 FEMALES


FEMALE-A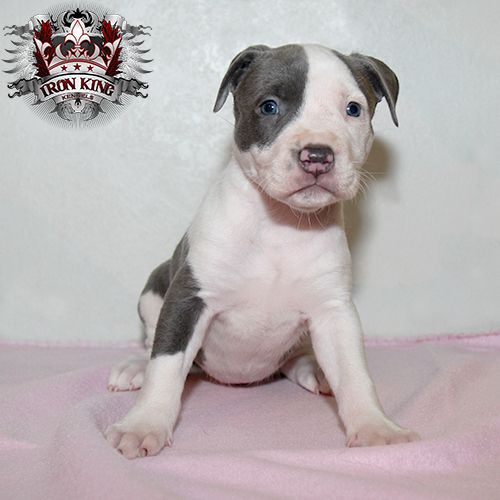 FEMALE-B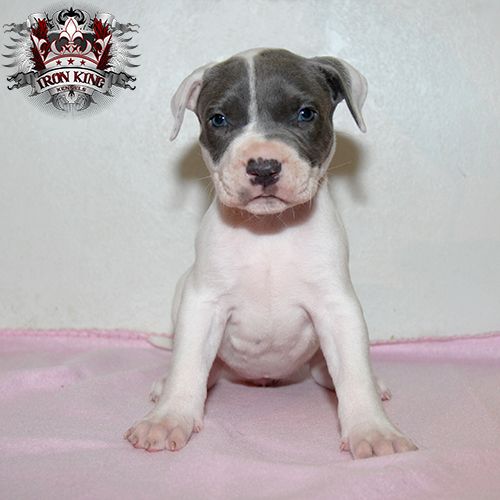 FEMALE-C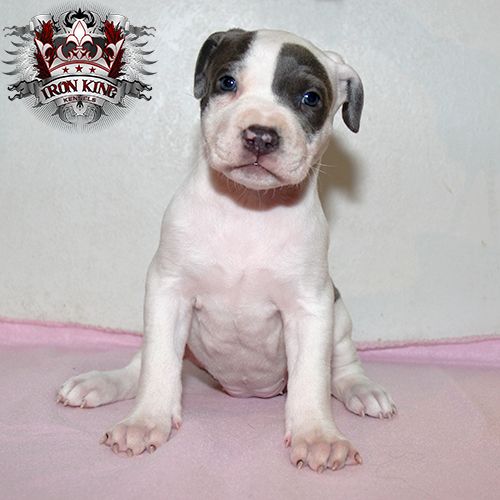 Call Beau for info
1-352-857-9007
ironkingkennels@aol.com



NAME: Beau

PHONE: 1-352-857-9007
Site Map